2020-09-22
【雙語】文創PLUS臺南生活設計松 市民提案形塑城市願景
文創PLUS臺南生活設計松 市民提案形塑城市願景
Citizens Shared Their Visions for the City in Tainan Life Designathon
邁向建城400年,10組團隊腦力激盪,為想像的美好生活找具體行動方案
10 teams brainstormed to find action plans for a better life in commemoration of the 400th anniversary of the city
臺南市政府文化局文創PLUS平台發展計畫團隊,於9/19(六)及9/20(日)兩日在臺南文化創意產業園區舉辦「生活設計松」工作坊,運用參與式設計,邀請市民朋友揮灑創意、結合臺南城市文化內涵,以社會設計的概念思考城市生活的改善方案,並為大膽的想像研擬執行計畫,為2024建城400年的臺南提出讓更美好的做法。
Creative Tainan project team of the Cultural Affairs Bureau of Tainan City Government held a Tainan Life Designathon workshop at Tainan Cultural and Creative Park on 9/19 (Sat) and 9/20 (Sun). The workshop adopted participatory design, and invited the general public to propose urban life solutions based on social design and incorporating creativity and Tainan's cultural essence and develop implementation plans for their bold imagination, which would offer a better future for Tainan in commemoration of its 400th anniversary in 2024.
工作坊首日邀請林事務所潘旻真經理、歐富創意國際公司沈琮祐總監分享國內外地方創生實際案例及臺南建城400年的歷史脈絡,將近40名學員分成10組團隊,分別為臺南的食、衣、住、行、育樂各方面融入設計思維,提出大膽想像。活動中蔡旻綺Mich互動藝術師也帶來英國「未來設計思考桌遊」,提供學員打破既有框架去發想創意。經過為期兩天的密集討論構思,各組團隊在成果發表會發表各項生活設計方案,例如環境議題的搶救四草濕地、公共空間議題的蝸牛巷魔法立體書、說故事的街-互動歷史舊城屏幕及交通議題的無縫公車、教育議題的臺語工作室、社區交流市集等,展現年輕世代對城市環境再造、文化傳承的關注。主辦單位亦邀請到臺南市中西區洪琬怡課長、芒果遊戲公司張麒威創辦人、文化局文創發展科代表等不同領域的專家擔任評審委員給予團隊意見,聯手發掘潛力設計新星。
On the first day of the workshop, manager Min-Zhen Pan of Hayashi Office and director Shen-Tsung Yu of AFCO&CO were invited to share practical placemaking cases at home and abroad and the 400-year historical context of Tainan. Nearly 40 participants were divided into 10 teams, and they incorporated design thinking into their bold proposals for the food, clothing, housing, transportation, education and entertainment activities of daily living of Tainan. In the event, interactive artist Mich Tsai also demonstrated Future Design Thinking Board Game from England to help participants think outside the box and explore creativity. After two days of intensive discussion and conception, each team presented its design plans, such as the preservation of Sicao Wetlands in terms of the environmental issues, a pop-up guide to Snail Alley in terms of the public space issues, Story-Telling Street -- an interactive historical old street screen, seamless bus schedule for traffic issues, Taiwanese language studio in terms of the education issues, community markets to facilitate interactions and others, showing the younger generation's attention to urban revitalization and cultural heritage. The event organizer also invited Ms. Wan-Yi Hong, the section chief of the Humanities Section of West-Central District Office of Tainan City, Mr. Chi-Wei Chang, co-founder of Mango Games Studio, representative from the Cultural Creativity Section of Cultural Affairs Bureau and experts from various fields to serve in the review committee to offer recommendations to the teams and cultivate potential design talents.
臺南市政府文化局表示,設計松團隊的創意提案充滿對臺南的期許與關懷,無論在城市環境提升、青銀交流或地方創生方面都有令人驚艷的想法,也期待這些想法能有被實踐的一天。本屆「2020臺南設計獎」以「讓生活更美好」為創作核心,透過圍繞在生活中的各種設計思考來鼓勵市民朋友共同合作來解決臺南社會問題,也回應了當前疫情影響世界動盪與面臨的種種挑戰,將於9月30日徵件截止,歡迎設計松的參與團隊把握機會,踴躍提出「概念組」提案,相關活動訊息請至「文創PLUS臺南創意中心」、「臺南設計週」粉絲專頁https://www.facebook.com/TDWEEK/查詢,或洽電洽(06)2213211。
The representative of the Cultural Affairs Bureau of Tainan City Government said that the creative proposals from teams at the Designathon fully showed their expectations and care for Tainan. There are amazing ideas in terms of improvements for urban environment, communication between generations or placemaking topics, and it is hoped that these great ideas will be turned into reality one day. The 2020 Tainan Design Award uses "Making the Life Better" as the core element of creativity and encourages the public to adopt the value of design thinking for daily lives and collaboration to solve social issues in Tainan. The competition also responds to the various challenges and changes amid the current pandemic. The deadline for the application submission to the competition ends on September 30. The participating teams in the Designathon are also welcomed to take this opportunity to offer their proposals to the Concept Category. For information related to the event, please visit the fan pages of Creative Tainan and Tainan Design Week at https://www.facebook.com/TDWEEK/ or contact the project coordinator at (06) 221-3211.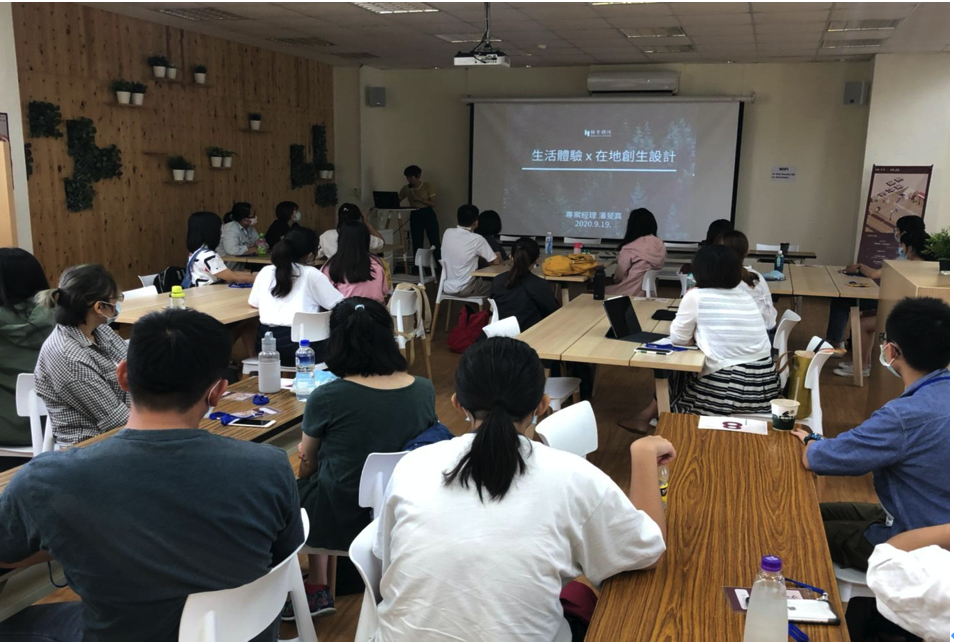 圖1: 林事務所-潘旻真經理分享生活體驗與在地設計的案例
Photo 1: Min-Zhen Pan, manager of Hayashi Office, sharing examples of life experience and local design.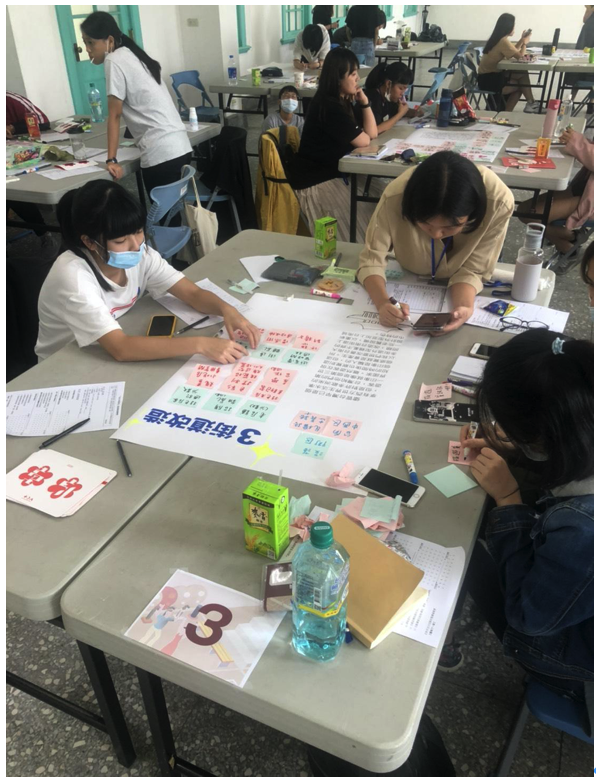 圖2: 分組學員討論臺南城市意象的生活設計概念提案
Photo 2: Team members discussing their concept proposals of daily living design based on the city image of Tainan.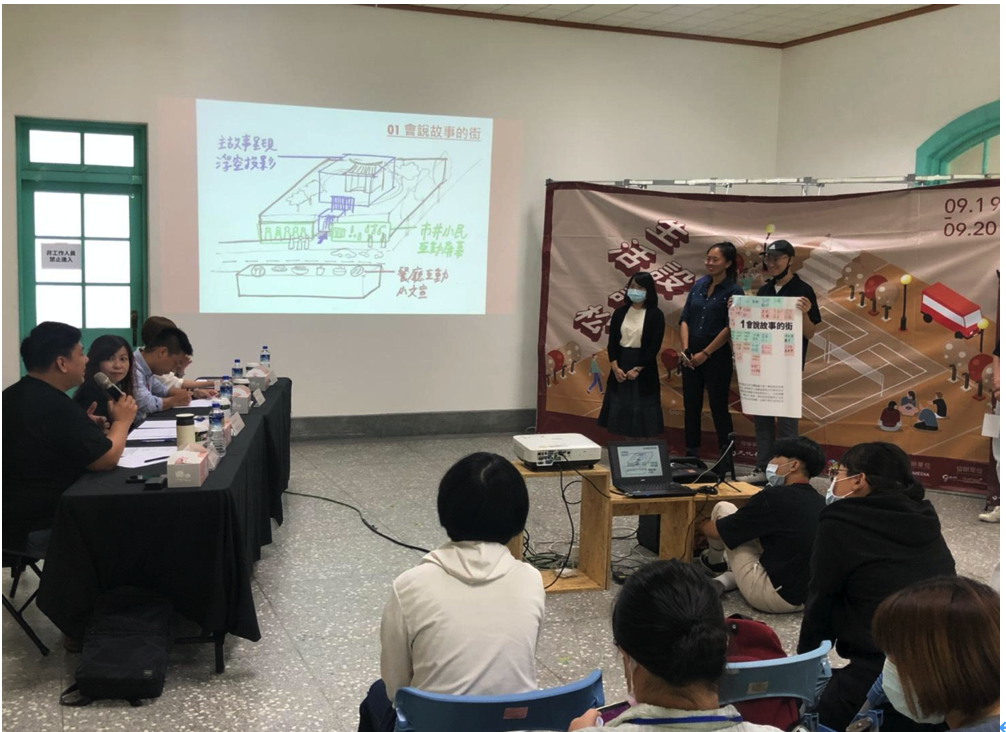 圖3: 組員成果說明分享概念計畫
Photo 3: Team members sharing the results of their concept plans.
圖4: 參與學員與業界評審顧問合影留念
Photo 4: Group photo of participants and review judges from the industry.
單位:文創發展科
聯絡人:李中慧
電話:06-2149510轉12
e-mail:brtas2000@mail.tainan.gov.tw
Department: Cultural Creativity Section of Cultural Affairs Bureau
Contact: Chung-Hui Li
Telephone: (06) 214-9510, ext. 12
e-mail: brtas2000@mail.tainan.gov.tw